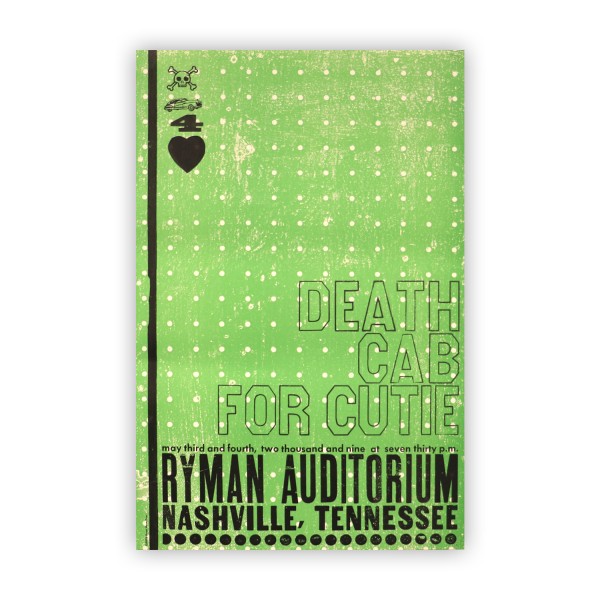 Click for larger image
Details

This screenprint poster is from band's shows at the Ryman Auditorium on May 3rd & 4th, 2009 in Nashville, Tennessee. Poster measures 13"x20". Super limited supplies available.
Please visit our FAQs page to see if your question has already been answered.

There is a link to our contact us form at the bottom if you still need your question answered.