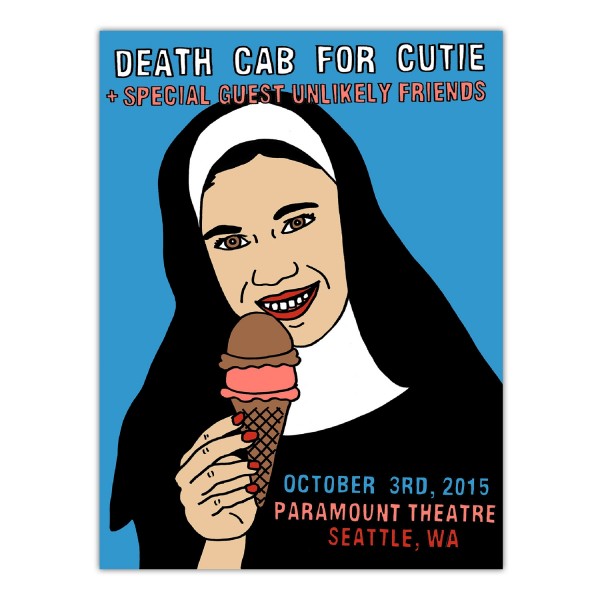 Click for larger image
Details

This 18"x 24" poster is from the band's show with special guest, Unlikely Friends at The Paramount Theatre in Seattle, WA, on October 3rd, 2015.
Please visit our FAQs page to see if your question has already been answered.

There is a link to our contact us form at the bottom if you still need your question answered.