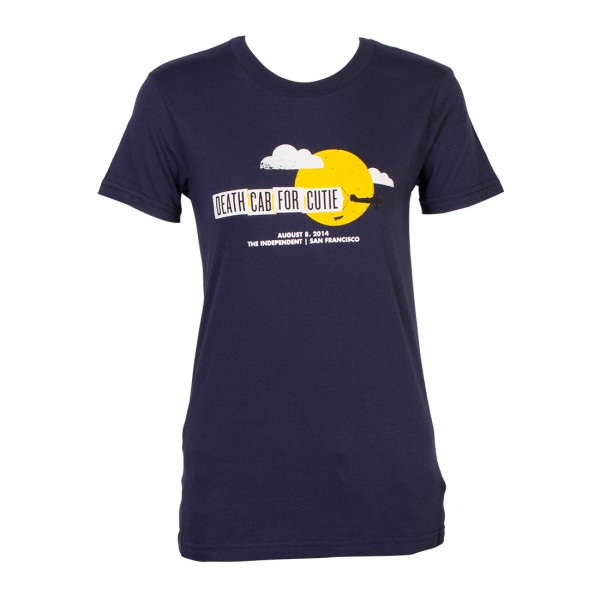 Click for larger image
Details

Available for a limited time, this navy juniors fit t-shirt features a design including the date of their show at The Independent in San Francisco on August 8th, 2014. Printed on an American Apparel 100% combed cotton blend.
Please visit our FAQs page to see if your question has already been answered.

There is a link to our contact us form at the bottom if you still need your question answered.