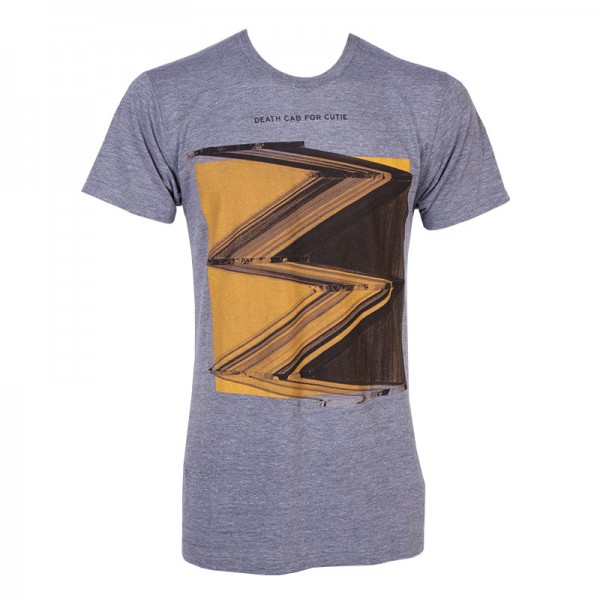 Click for larger image
Details

Pick up Death Cab For Cutie's Kintsugi T-Shirt, featuring the Kintsugi design inspired by the album artwork of the band's latest release. Printed on a heather gray American Apparel 50% polyester / 25% combed cotton / 25% rayon tri-blend.
Please visit our FAQs page to see if your question has already been answered.

There is a link to our contact us form at the bottom if you still need your question answered.